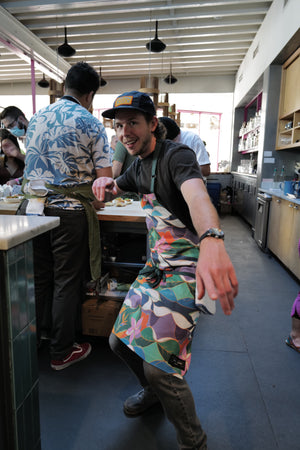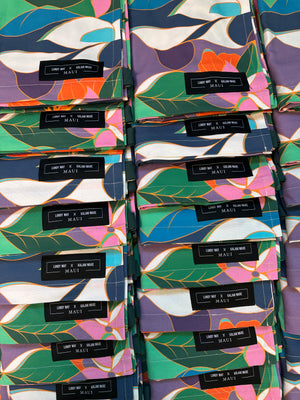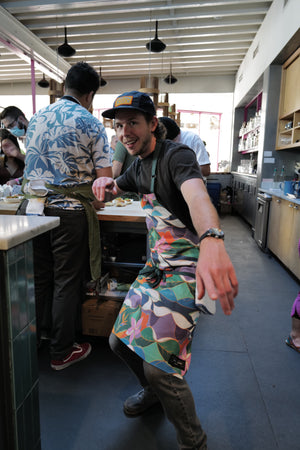 Maui Apron
Keeping Maui top of mind, two Bay Area natives, Kalani Ware and Lundy Way, unite to support the island's families. Kalani Ware is a talented and versatile artist with roots in Hawai'i and Lundy Way is a utilitarian designer who has been supported by Maui chefs for nearly a decade. Together, they crafted a limited edition apron, a symbol of Maui's natural beauty. 100% of profits from these aprons go directly to aid the fire-affected families. 
The details:

Limited edition art printed using vegan inks 

7oz 100% cotton duck canvas

double panel stitch on the inside of apron

adjustable straps with black plated metal rings

Pint size: 31" L X 33" W

Quart size: 37"L X 36"W
Designed in Pacifica, CA. Made in San Francisco. All ingredients from the USA.